"Between the sea and the mountains..."
Monterosso is a typical Ligurian village nestled between the sea and the mountains. Like the other villages of the Cinque Terre, it is striking for its position in full nature, surrounded by blue and green, with its colored houses it almost seems to have stopped time.
It is divided into the historic center, with its characteristic "carugi", its splendid churches and its large square (the main scene of Monterossina life) and the area along the seafront called "Fegina", a magnificent promenade that leads from the town towards the West with the "Punta del Mesco" as a frame.
A small village but open to the sea and the four winds, where you never get tired of wandering through the typical streets.
To visit the fourteenth-century church of San Giovanni Battista, in front of which stood the medieval Palazzo del Podestà, of which some traces remain. Of great importance, on the hill of the Cappuccini, the Fieschi castle and the monastery whose church dedicated to San Francesco, contains works of art of inestimable value, including paintings attributed to Van Dick, Cambiaso, Piola and Guido Reni.
In Fegina: Villa Montale, where the Nobel Prize for Literature stayed, and the Giant, an imposing statue in reinforced concrete built at the beginning of the 20th century which originally supported a shell-shaped terrace on its shoulders.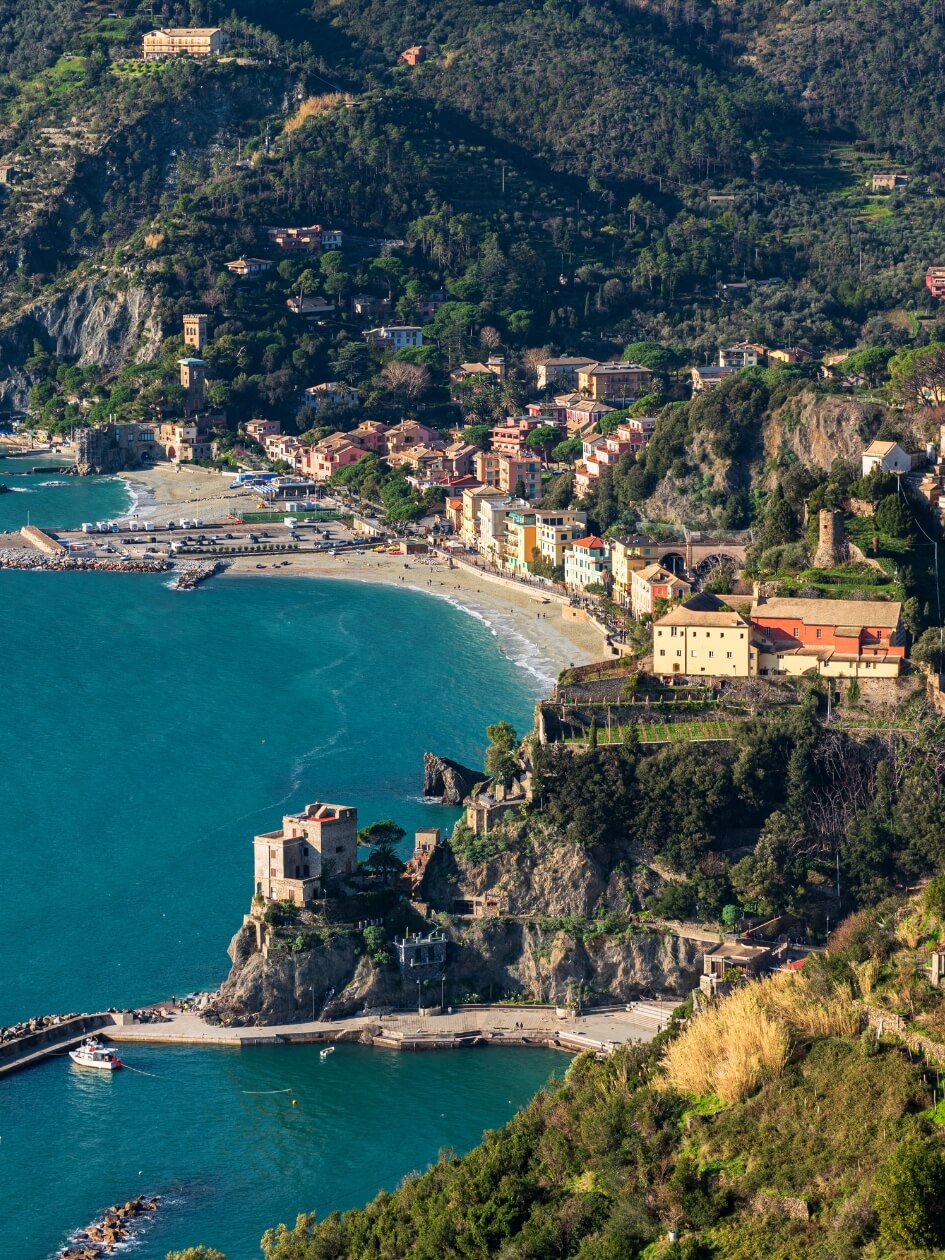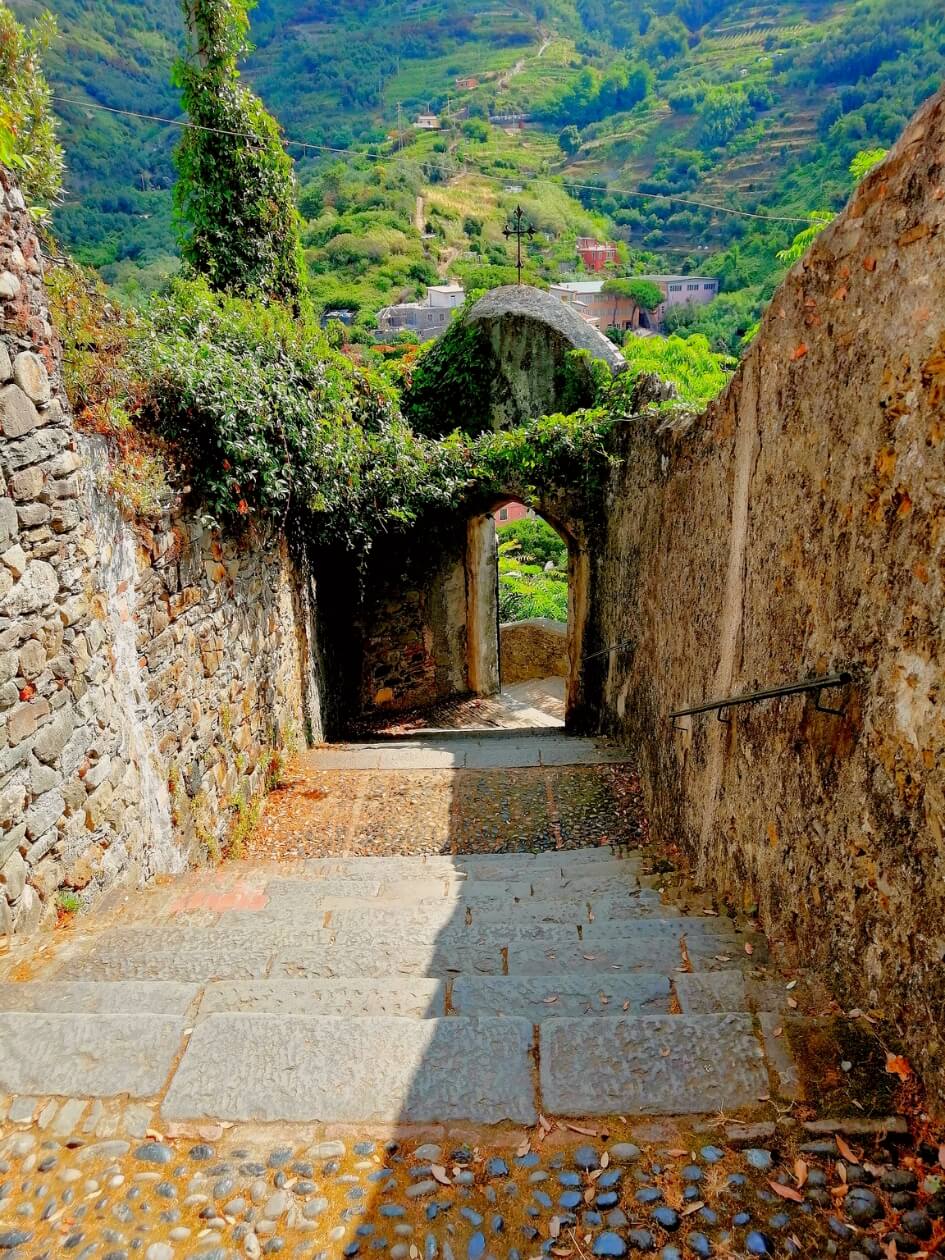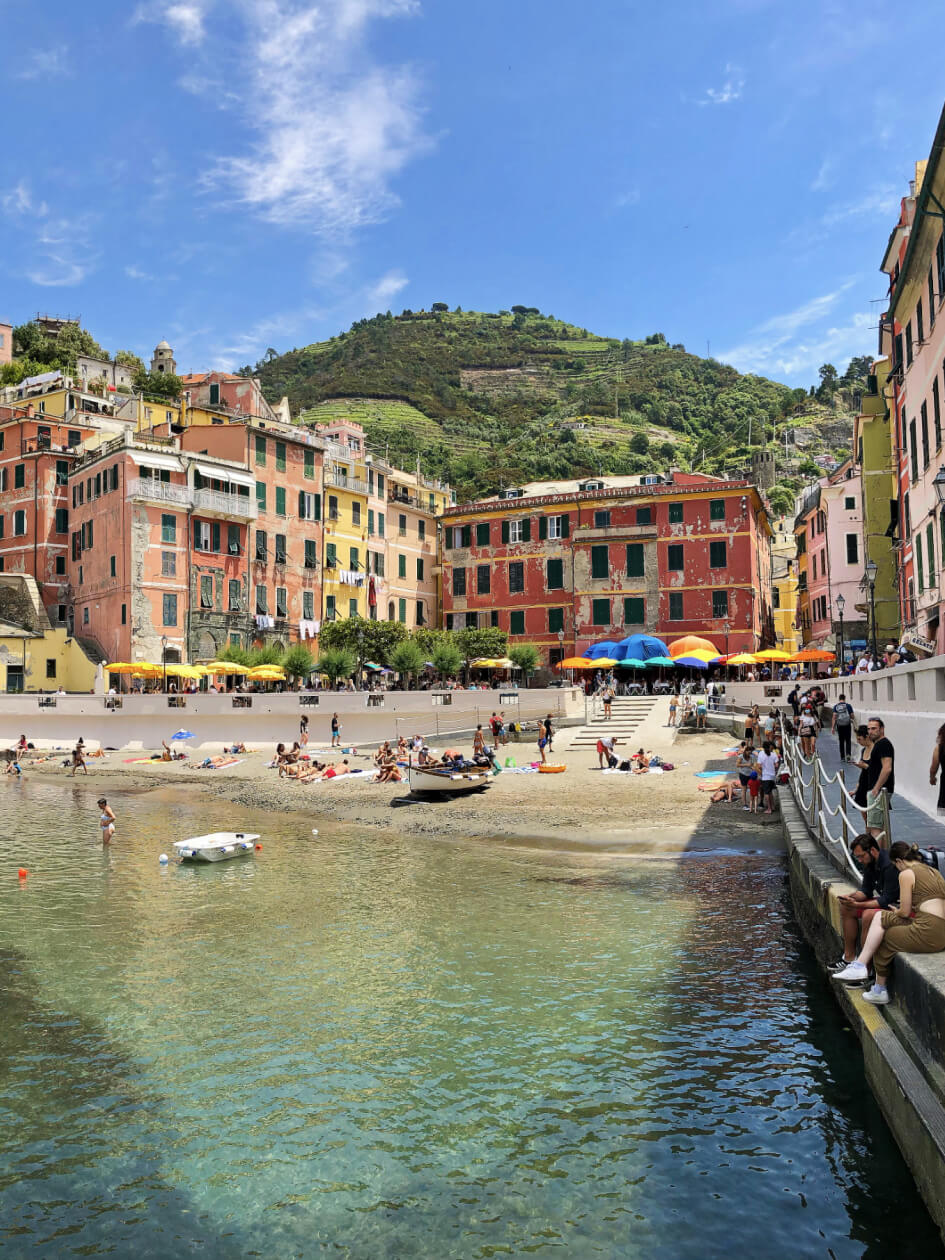 The second of the Cinque Terre coming from Genoa, Vernazza, enchanting is characterized by architectural elements of great value, such as loggias, churches, tower-houses and arcades. The town takes its name from the remains of the "castrum", a series of medieval fortifications dating back to the 11th century.
The magnificent Santa Margherita di Antiochia church on the sea, in Romanesque-Genoese style, is worth a visit.
Spacious and elegant, this room offers a superior quality environment with all modern facilities. Make your stay in the Cinque Terre unforgettable by choosing our double comfort room.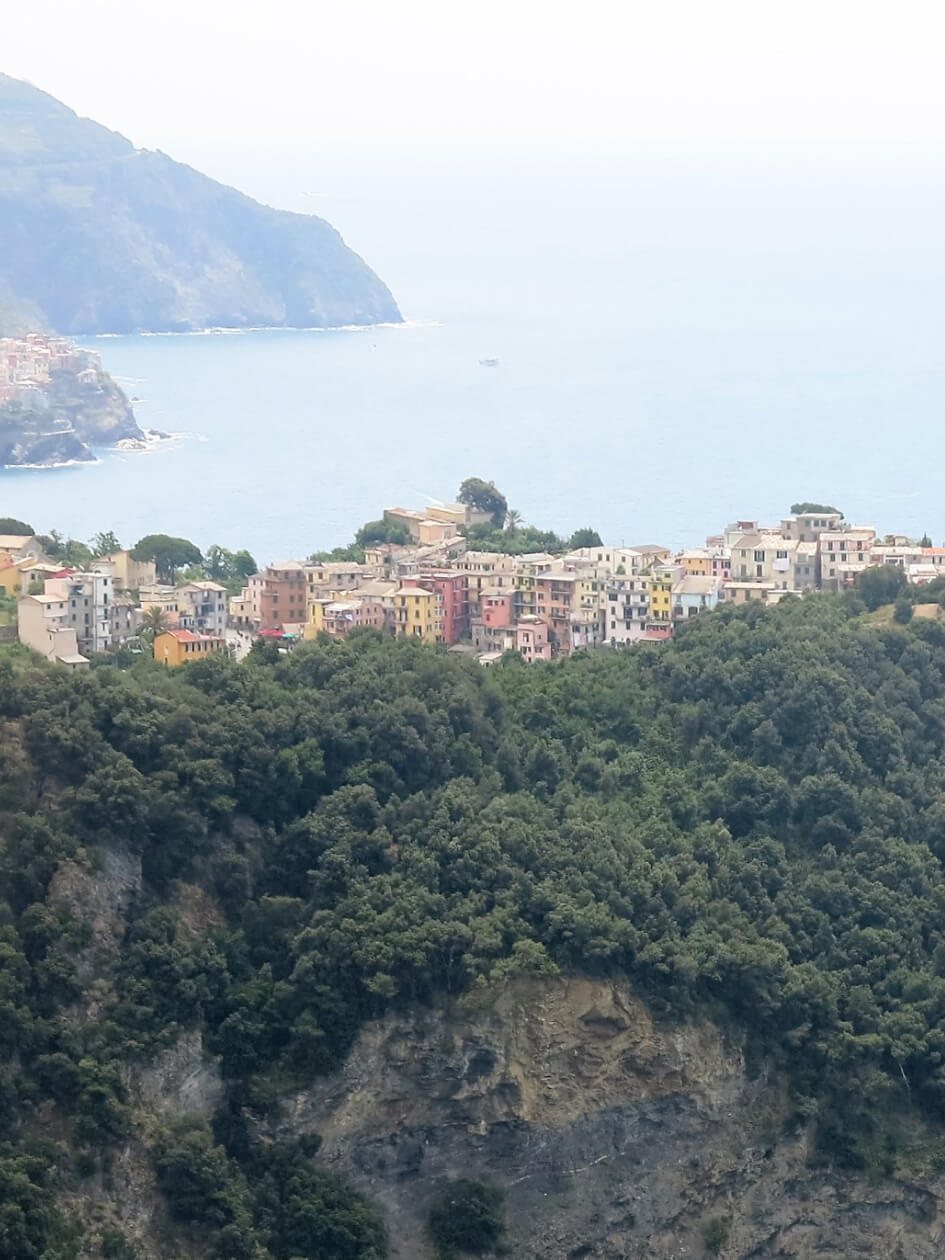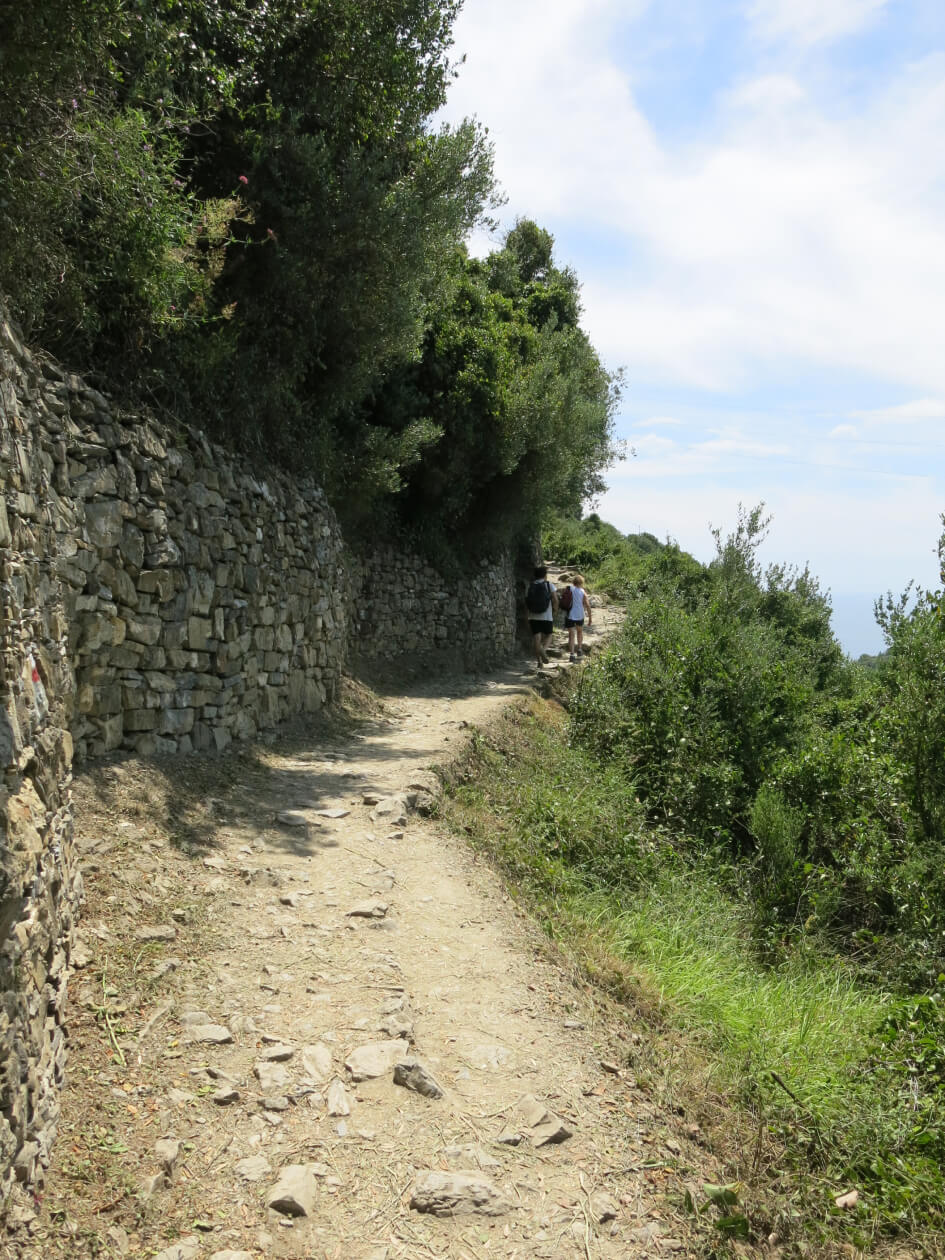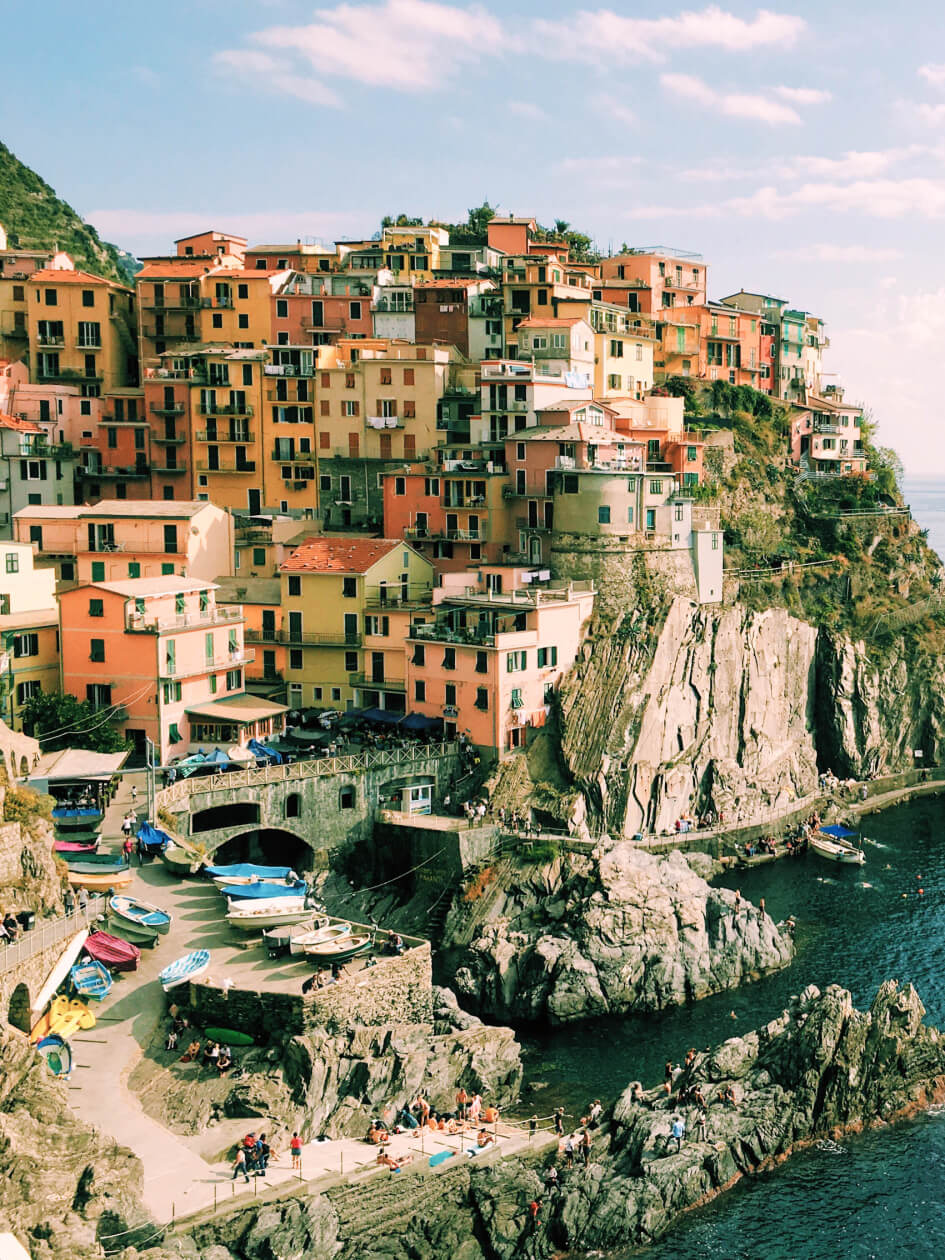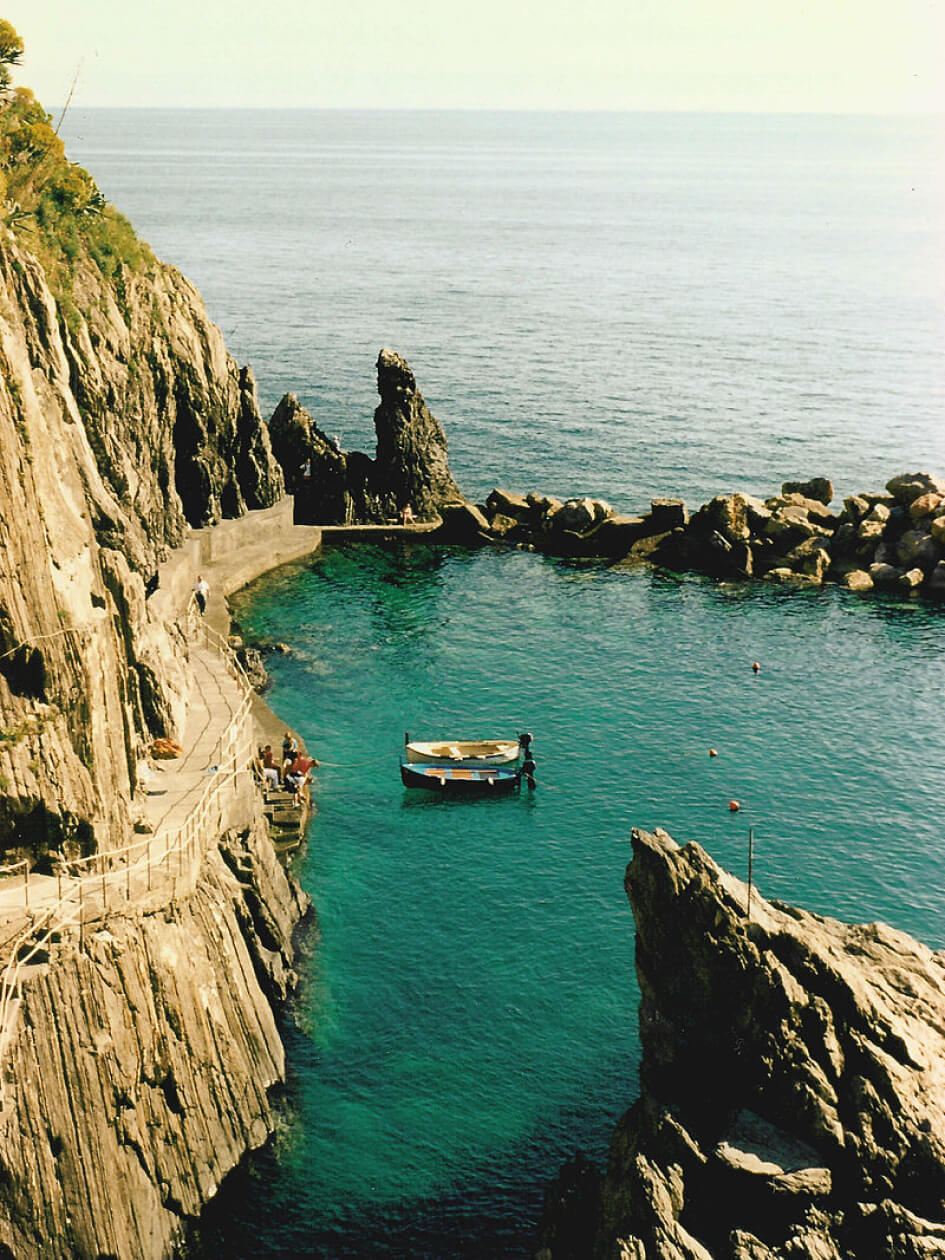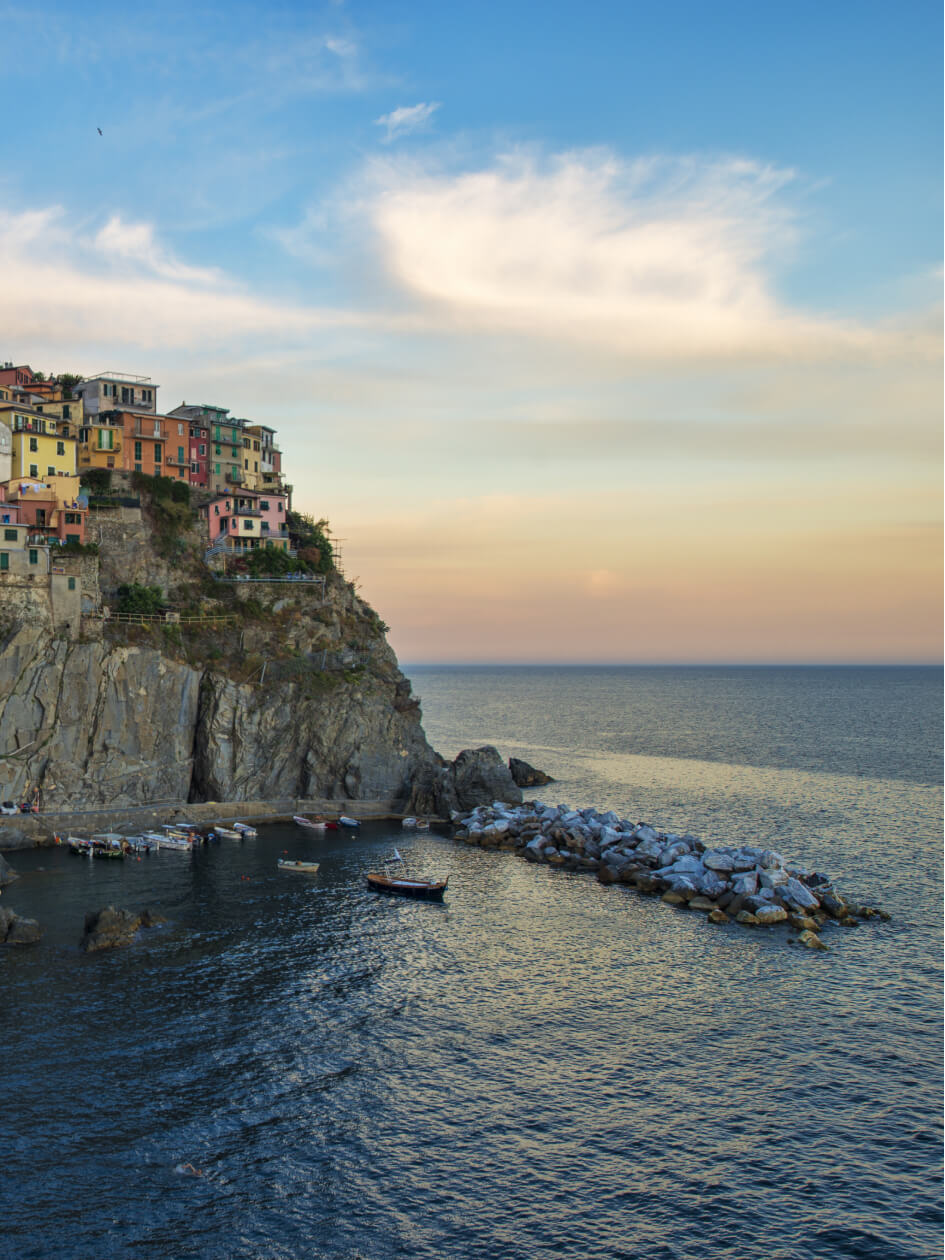 Manarola, with its typical Genoese tower-houses is perhaps among the most characteristic of the Cinque Terre. Manarola is also famous for its nativity scene, the largest in the world, arranged on the entire hill overlooking the town and inaugurated every year on December 8th.
Above Manarola, in the small town of Volastra, is the Sanctuary of Our Lady of Health.
Riomaggiore, the last of the Cinque Terre, is undoubtedly famous for its "Via dell'Amore", a magnificent walkway carved out of the rocks of the coast that connects the village to Manarola.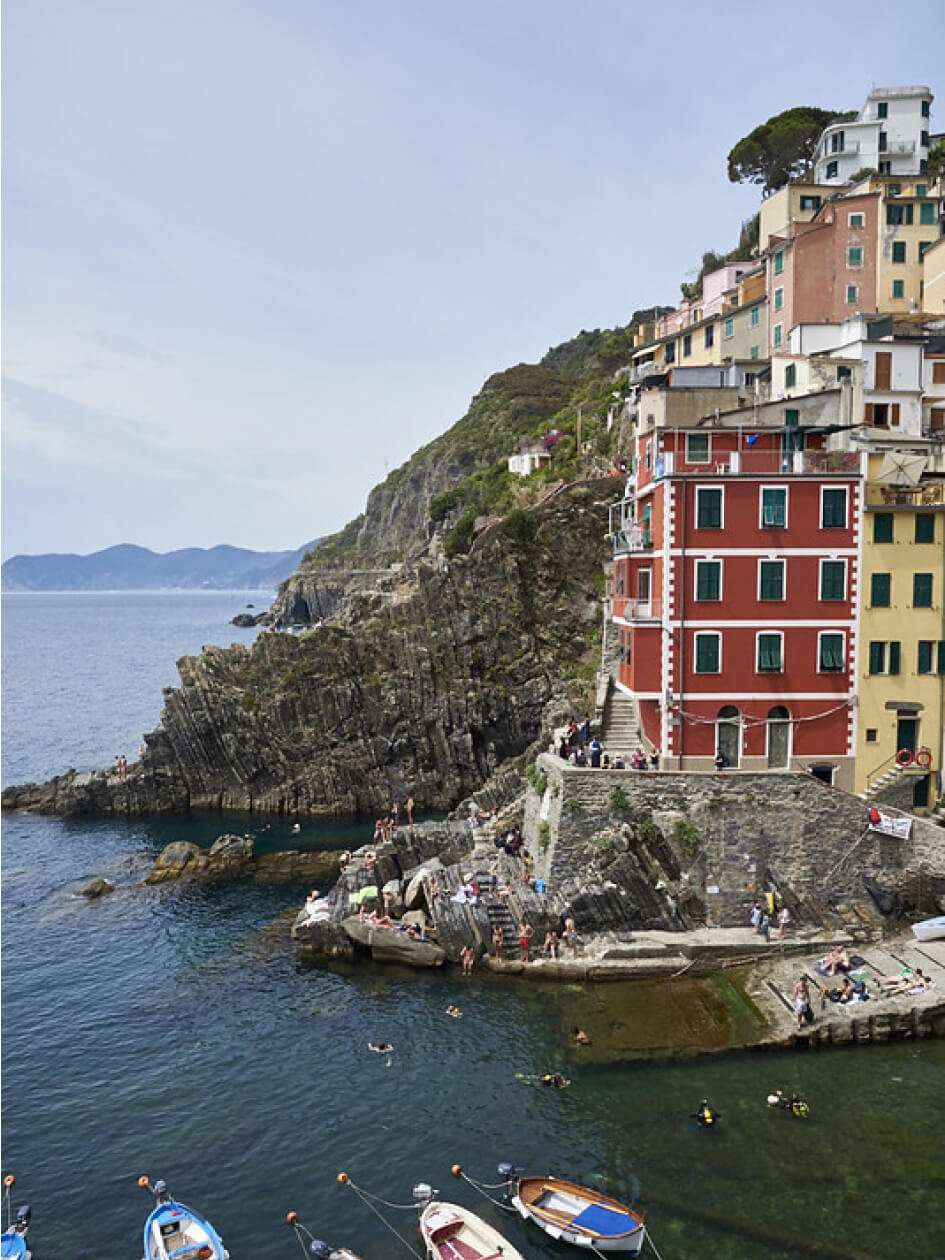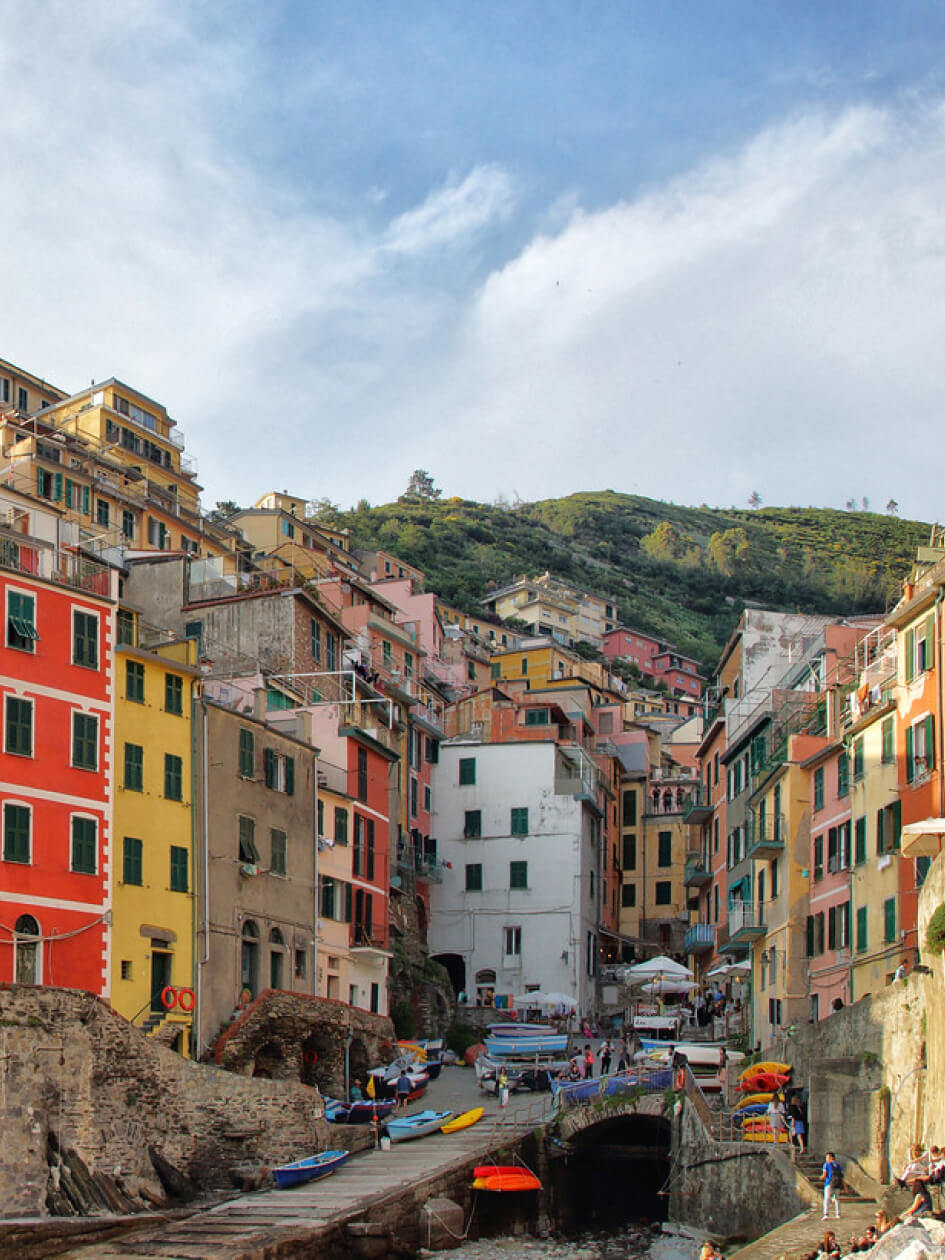 3 good reasons to book now
It's been years
that we come
Last time we thought
to have reached the maximum....
The location is optimal and although the hotel
is centrally located...
Clean and tidy, spacious rooms,
beautiful garden with sea view...