How to get to the Hotel Amici
in Monterosso
Address, phone number and email
To request room availability or for simple information fill out the form below, we will contact you as soon as possible.
We are located in the historic center of Monterosso and it is entirely a pedestrian area, closed to traffic. Do not enter "Via Buranco" on the navigator but "Via Roma" because you would end up on a road that is not passable by car.
The highway is the Genoa-Livorno A12 and the highway exit is "Carrodano-Levanto": immediately after the Deiva Marina exit coming from the north and immediately after the Brugnato exit coming from the south.
Monterosso is closed to traffic but you will have 2 paid parking spaces available at the two entrances to the town (Centro Storico and Fegina). Just before arriving in Monterosso on top of the hill (Colle di Gritta) you will find a crossroads and you will have 2 solutions:
The first and most recommended: turning right, towards Fegina, you will find a large car park by the sea. Parking is outdoors. The rates are €25.00 on the first day and the second day, €10.00 from the third day onwards and then €5.00 from the eighth day onwards. From the parking lot to get to our hotel it is a walk along the seafront of about 1 km. From there you can take a taxi to the town square (100 meters from the hotel).
The second: turning left you will go towards the historic center where just before entering the town (where there is a roundabout) there is a 3-storey garage (the last one is a roof terrace) where you can park the car (same rates as the first car park). It is 300 meters on foot to the hotel.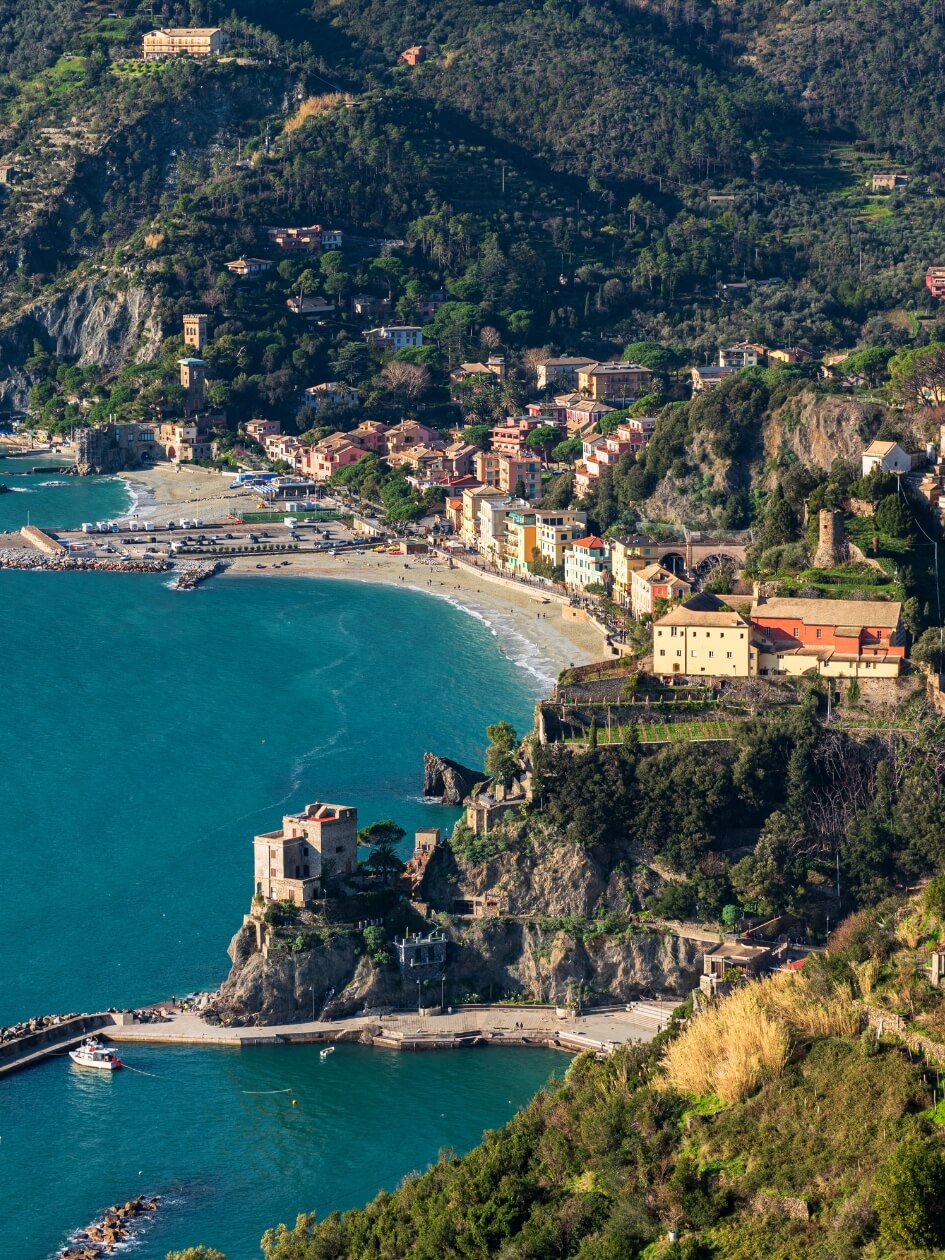 The line is the Genoa-Rome and numerous regional and direct trains stop in Monterosso.
From Milan about 3 hours
From Genova about 1.5 hours
From Turin about 3.5 hours
From Florence about 2.5 hours
From Pisa about 1.5 hours
From Rome about 4.50 hours
From the station to the Hotel Amici
The Monterosso station is located about 600 from our hotel, it is a pleasant 10-minute walk along the seafront.
Taxi:
Taxi Driver: (0039) 335 61 65 845
Monterosso Taxi: (0039) 335 61 65 842
Amico taxi: (0039) 335 62 80 933
Luggage porter Bachetti: (0039)334 91 37 252
3 good reasons to book now